Snap-On Smile
Non-Invasive Easy Solution by Rajal Patel DDS — Orange, New Jersey Dentist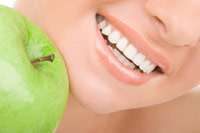 No shots. No drilling. No adhesives. You can even eat while wearing the Snap-On Smile® appliance. Patients looking for a non-invasive, reversible, affordable approach to restorative and cosmetic dentistry are excellent candidates for Snap-On Smile. It's an easy, quick and affordable solution for patients who want to feel better, look better, and function better. Patients using Snap-On Smile report an immediate boost to confidence and self esteem. Most are impressed with the natural look and feel of Snap-On Smile and are grateful for the brief time investment — about two weeks — to achieve such life changing results.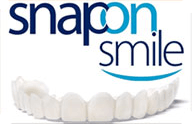 All it takes is a brief consultation in your dentist's office. The process is quick and painless. Your dentist will take photos and impressions of your teeth. You choose from different smile shapes and shades for your Snap-On Smile. In about two weeks, the exclusive lab at Snap-On Smile will create and send your dentist your new appliance for final insertion. Snap it in and wear it home.
Change your smile… change your life.
Contact Dr. Patel at Yogi Dental Center at 973 673 1311 to schedule an appointment and learn more about it. It is that easy.