Implants and Dentures (Teeth-in-a-Day)
Restore Your Smile with Full or Partial Dentures and Implants-Supported-over-Dentures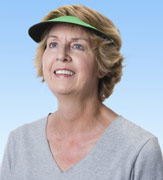 Are you missing all or some of your teeth? Are you looking for a way to restore your smile that looks healthy and natural?
A denture is a removable dental appliance replacement for missing teeth and surrounding tissue. They are made to closely resemble your natural teeth and may even enhance your smile. Our dental practice in Orange provides our patients in Northern New Jersey with exceptional dentures.
Dentures offer you many unique advantages:
Improve Visual Appearance — Full or partial dentures are created specifically for your mouth to look just like your natural teeth and give you a great smile.
Improve Speech — Your ability to speak clearly may be reduced by tooth loss. Some words may not be pronounced correctly leading to embarrassment and frustration. Your clarity of speech will be enhanced and you'll be more easily understood when you have missing teeth replaced.
Improve Facial Contours — Missing teeth can result in facial sagging, wrinkling and old-looking sunken cheeks. Dentures will support your facial contours better, making you look younger.
Improve Chewing Ability — Replacing toothless areas with full or partial dentures will improve chewing ability and allow you to enjoy all of your favorite foods.
Solid and Secure — Dentures are made of a flexible acrylic base that fits over your gums and palate which provided a solid foundation and a secure fit.
Strong and Durable — The tooth portion of the denture is made from metal fused with porcelain. This material ensures a strong, durable and natural looking tooth replacement.
How Dentures Work
There are three types of dentures – complete and partial dentures:
Complete dentures are used when all of the teeth are missing.
Partial dentures are used when some natural teeth remain. A partial denture not only fills in the spaces created by missing teeth, it prevents other teeth from shifting.
Implant supported over dentures gives a natural look with more efficienct chewing. They take support from the bone instead of the teeth so that your teeth last longer. The denture is very small, which helps patients taste the food better than other types of denture. There is no palate on this denture.
A complete denture may be either "conventional" or "immediate." A conventional type is made after the teeth have been removed and the gum tissue has healed, usually taking 4 to 6 weeks. During this time the patient will go without teeth.
Immediate dentures are made in advance and immediately placed after the teeth are removed, thus preventing the patient from having to be without teeth during the healing process. Once the tissues shrink and heal, adjustments will have to be made.
What does getting dentures involve?
The process of getting dentures requires several appointments, usually over several weeks. Highly accurate impressions (molds) and measurements are taken and used to create your custom denture. Several "try-in" appointments may be necessary to ensure proper shape, color, and fit. At the final appointment, your dentist will precisely adjust and place the completed denture, ensuring a natural and comfortable fit.