About Rajal Patel DDS and Niraj Patel DDS
Orange New Jersey General and Cosmetic Dentists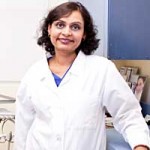 Rajal J. Patel D.D.S has been practicing dentistry since 1990. She received her degree in Dentistry from New York University. Doctor Patel has extensive experience and training in the areas of Orthodontics. Doctor Patel is certified to use nitrous oxide sedation, Invisalign wireless braces, as well as in all areas of dentistry. More so, she has developed a fine network of Oral Surgeons and Periodontists and works well with the interdisciplinary team. When not practicing dentistry Doctor Patel is an avid reader, she enjoys cooking and is active in local community services.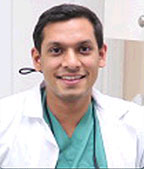 Niraj Patel, D.D.S.
Formal Education:
New York University College of Arts and Sciences
New York University College of Dentistry
Fellowships:
American Academy of Implant Dentistry, Associate
Fellowship 2015
Continuing Education Certificate:
Rotary Endodontics with Safe and Predictable Results
Periodontal Maintenance and Surgery
Spear Institute Workshops- Facially Generated Treatment Planning, Occlusion in Clinical Practices, Restorative Design
Zimmer Institute- Bone and Soft Tissue Grafting Cadaver Course
Trinon Collegium Practicum- Implant placement Surgical Course
Trinon Collegium Practicum- Sinus Lift, Ridge Augmentation, Piezosurgery Course
All-On-4- Oral Surgery
Osha Compliance for Medical and Dental Practices
Nitrous Oxide Sedation- Laughing Gas
Disaster Preparedness
Dr. Niraj aims to achieve perfection in both function and aesthetics in all of the dental work he performs for his patients. He starts with assessing the muscles and joints and how they affect the patient's occlusion (bite). After discovering the primary etiology of tooth wear, he then works with Dr. Patel to detect cavities and gum disease to restore the patient's oral health. Dr. Niraj has focused his education on implants and prides himself on placing implants in the proper position so that implant crowns can be sustained for a lifetime. He has placed several hundred implants and crowns. He also performs root canals and works closely with endodontists (root canal specialists). Yogi Dental Center purchased a Cone Bean CT machine which takes 3D images. With this technology, Dr. Niraj is able to pinpoint the exact cause and location of any tooth pain or infection and proceed accordingly. Besides implants, crowns, and root canals, Dr. Niraj has also enhanced the beauty of patients' smiles with Invisalign and veneers.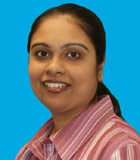 Vishruti Shah D.M.D. is Board Certified in the practice of dentistry.
Doctor Shah has been a key contributor to the practice for many years. Doctor Shah has extensive experience and training in the areas of pediatric dentistry. When not practicing dentistry, doctor Shah enjoys cooking and community services.
Dr. Shah received her Doctor of Dental Medicine degree from Tufts University School of Dental Medicine, Boston MA in 2003. Dr. Shah also has a Masters degree in conservative dentistry and endodontics from Government Dental College in Ahmedabad, India. She practices general dentistry and when not at work, enjoys reading, traveling, and spending time with her children.
We are a dental practice devoted to restoring and enhancing the natural beauty of your smile using conservative, state-of-the-art procedures that will result in beautiful, long lasting smiles!
---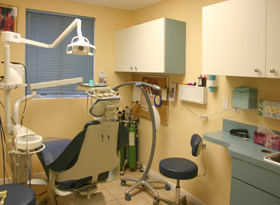 High Standards — A standard of excellence in personalized dental care enables us to provide the quality dental services our patients deserve. We provide comprehensive treatment planning and use restorative and cosmetic dentistry to achieve your optimal dental health. Should a dental emergency occur, we make every effort to see and care for you as soon as possible.
Education & Prevention — As a practice, we are true believers that preventative care and education are the keys to optimal dental health. We strive to provide dental health care versus "disease care." That's why we focus on thorough exams — checking the overall health of your teeth and gums, performing oral cancer exams, and taking x-rays when necessary. We also know that routine cleanings, flossing, sealants, and fluoride are all helpful in preventing dental disease. Not only are we focused on the beauty of your smile, we're also concerned about your health. A review of your medical history can help us stay informed of your overall health, any new medications, and any illnesses that may impact your dental health.
Uncompromising Safety — Infection control in our office is also very important to us. To protect our patients and ourselves, we strictly maintain sterilization and cross-contamination avoidance processes using standards recommended by the American Dental Association (ADA), the Occupational Safety and Health Administration (OSHA), and the Center for Disease Control (CDC).
Training & Expertise — As your dental health professionals, we want you to be confident knowing that we are a team of highly trained and skilled clinicians. We pride ourselves in providing the care you need to keep your smile healthy. To give you the best possible service and results, we are committed to continual education and learning. We attend dental lectures, meetings, and dental conventions to stay informed of new techniques, the latest products, and the newest equipment that a modern dental office can utilize to provide state-of-the-art dental care. Also, being members of various professional dental associations helps us to stay abreast of the changes and recommendations for our profession.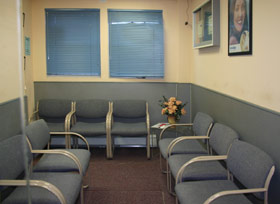 A Positive Experience — Building a foundation of trust by treating our patients as special individuals is vital to our success. We understand how uneasy some patients may feel about their dental visits, and how we can make a difference in providing a relaxing and positive experience. Our entire team is dedicated to providing you with excellent, personalized care and service to make your visits as comfortable and pleasant as possible.
We thank you for allowing us to take care of your dental needs and look forward to serving you.
Make an appointment today… We'll give you a reason to smile!