Get an Attractive New Smile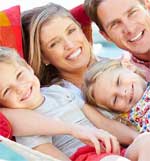 Are you self-conscious about your smile because of chipped, missing, crooked or discolored teeth? Do you wish you had that "perfect" Hollywood smile with dazzling white teeth so you can look and feel great? Yogi Dental can help with cosmetic dentistry services including: Invisalign Braces • ZOOM! Teeth Whitening • Porcelain Veneers • Porcelain Bridges • Porcelain Crowns • Snap-On Smile • Tooth-Colored Restorations • Dental Implants.
Healthy Teeth and Gums for Life
Preventive care by Dr. Patel and Dr. Niraj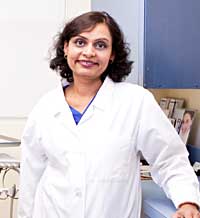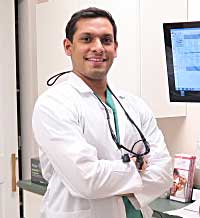 Are your gums sore? Do they bleed after brushing or flossing? These symptoms could be early signs of gingivitis. A healthy smile without gingivitis is the foundation for a lifetime of good overall health. Perk up your smile and your overall health with our dentistry services including: Teeth Cleaning • Oral Cancer Screening • Periodontal Gum Disease Treatment.
Replace Missing Teeth with Dental Implants
Restore your smile with implants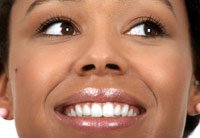 Do you have missing teeth and want to restore your smile? Have you lost one or more teeth from decay, gum disease or a trauma to the mouth? If so, you may be a candidate for Dental Implants. Dental Implants are strong, durable, and natural in appearance.
Align Your Teeth with Invisalign Clear Braces
The "Invisible" way to a beautiful smile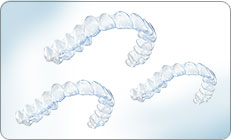 Are you looking for an affordable, comfortable and fast way to straighten your teeth? If so, you may be a candidate for Invsalign Braces administered by the certified doctors at the Yogi Dental Center.
View before and after photos of Smile Makeovers

Are you interested in seeing how a "Smile Makeover" enhance your appearance and boost your self-confidence? Browse our "Smile Gallery" to see before and after pictures from our happy clients. More »