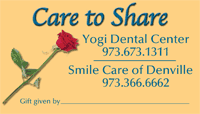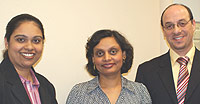 Yogi Dental Center
30 Scotland Road
Orange, NJ 07050
973-673-1311
Smile Care of Denville
9 Mount Pleasant Turnpike, Suite 203
Denville, NJ 07834
973-366-6662
BOTOX and TMJ Treatment — The Non-Surgical Way to Stop TMJ Headaches and Eliminate Facial Wrinkles
By Dr. Rajal Patel DDS — Orange, New Jersey Dentist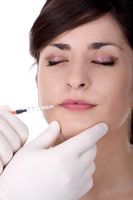 BOTOX and TMJ Treatment
Do you suffer from pain related to TMJ disorder, teeth grinding, or clenching? Do you wish to smooth away facial wrinkles that have developed over the years?
If so, you may be a candidate for BOTOX® Cosmetic or Therapeutic injections administered by the TMJ specialist and BOTOX® certified doctors at Yogi Dental Center. Our practice in Orange provides patients in Northern New Jersey with exceptional BOTOX® treatments.
How BOTOX and TMJ Treatment Works:
Though BOTOX® injections are best known for their cosmetic applications, BOTOX® Therapeutic can relieve painful conditions triggered by the muscles of the jaw. As a therapeutic tool, BOTOX® is an integral part of dental implant surgery, TMJ treatment, and ensures the success of other dental services we offer.
BOTOX and TMJ Treatment offer you many unique advantages...
BOTOX® Cosmetic — What better person to administer your BOTOX® Cosmetic treatments than a dentist trained in the anatomy of the face and head? In our comfortable office, you can undergo BOTOX® Cosmetic injections to erase or diminish frown lines, crow's feet and forehead creases in a clean, peaceful environment.
BOTOX® Therapeutic — Long before BOTOX® Cosmetic injections were used to beautify the face, they were used for medical purposes. Spastic muscles or muscles that clench involuntarily can cause extreme discomfort and embarrassment. BOTOX® Therapeutic — delivered directly to problematic muscles via injections — can relieve facial tics, involuntary teeth clenching and other medical problems. Patients typically get three to four months of relief after just one treatment.
Utility in Treating TMJ Disorder, Teeth Grinding and Teeth Clenching — TMJ disorder, teeth grinding (bruxism), and teeth clenching can all cause external pain and disrupt daily life. Fortunately all of these problems can be treated with BOTOX® Therapeutic, which relaxes the muscles that control the jaw (temporomandibular) joint. In the past, traditional treatments such as dental splints or night guards were used to treat these conditions. However, BOTOX® Therapeutic injections deliver targeted treatment to the source of the problem and allow you to enjoy your life free from pain.
Utility in Dental Implant Surgery — Because BOTOX® injections relax the muscles surrounding the jaw joint, targeted injections are useful in reducing the stress placed on new dental implants. Treatment with BOTOX® Therapeutic is an especially important part of the one-day implant process, in which the implant or implants are placed in just one appointment. Reducing stress put on a new dental implant helps it become successfully integrated into your jawbone, so you can count on many years of beautiful, worry-free smiles.
Clean and Safe BOTOX® Cosmetic and Therapeutic — At Yogi Dental, patient comfort, cleanliness and professionalism are paramount considerations. Though BOTOX® Cosmetic and BOTOX® Therapeutic are used to accomplish different goals, you can be assured that you will achieve a superior result whether you undergo treatment for aesthetic reasons or to relieve muscle-related problems. We encourage you learn more about BOTOX® injections as administered by our TMJ specialist.
Come to our office to solely undergo BOTOX® Cosmetic treatment, or combine treatment with your cosmetic dentistry or restorative dentistry appointment. You can leave your visit with a more beautiful smile and a more youthful appearance!
Schedule your appointment by calling
973-673-1311
or fill out the form below. If you have any specific questions about our
BOTOX® treatments
call us at 973-673-1311.
Yogi Dental Center
30 Scotland Road
Orange, NJ 07050
and
Smile Care of Denville
9 Mount Pleasant Turnpike, Suite 203
Denville, NJ 07834
973-673-1311


General & Family Dentistry
Your whole family will benefit from our preventive care dentistry services which include » Periodontal Gum Disease Treatment • Dentures & Partial Dentures • Root Canals • Invisalign Braces • Dental Implants.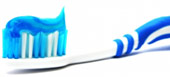 Cosmetic Dentistry
Do you wish you had a "perfect" smile with dazzling white teeth so you can look and feel great? Yogi Dental can help with cosmetic dentistry services including » ZOOM! Teeth Whitening • Porcelain Veneers • Porcelain Bridges • Porcelain Crowns • Tooth-Colored Restorations • Snap-On Smile.